Group Ayurvedic Yoga Therapy Classes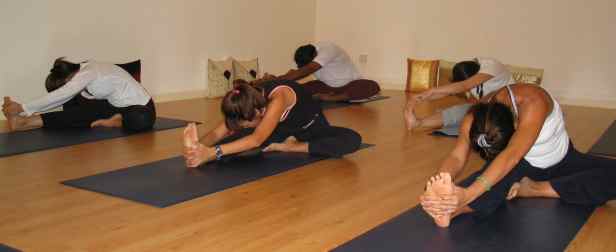 Group Yoga Therapy & Meditation Classes
Classes are offered by advance appointment and catered specifically to your group. Please join our mailing list for scheduled class dates.
2-4 people $149 1.5hrs

5-7 people $169 1.5hrs

All Group Yoga Therapy Classes are taught by a Registered Advanced Ayurvedic Practitioner who is also a Certified Yoga Teacher.

The teacher will begin the class with a brief consultation and structural assessment of each participant in order to customize the class for each individual as much as possible.
Copyright 2020 Samya Ayurveda Inc.